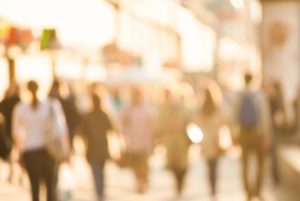 It was many years ago, but anyone who knows me and has heard me sing would find that laughable. Although I love to belt one out as much as (or maybe more than) the next guy or gal, I cannot, for ALL my desire to do so, carry a tune.
In recent weeks, while attending a workshop by Maria Sirois, (psychologist, author and speaker…she's awesome, by the way, check her out here http://mariasirois.com/site), she asked me, and my fellow attendees, to take a moment and write down the people in Our Own Choir. She prompted us to notice who we deeply trust; she instructed us to consider "people who sing your song or celebrate your song." I have made a list of these "trusted others" before and have worked with clients in the past to develop this sort of list of their own. It's often illuminating…as there are people included that are unexpected and people left off the list that are "expected", there are sometimes more folks or less than one has anticipated. And these things and the others that emerge often shine a light on connected issues, ideas or feelings that are sometimes helpful to explore more deeply. It can be a useful exercise.
And it was for me, on this particular day, as there were fresh ideas and feelings to explore. But, what resonated most deeply with me, and continues to pluck, pluck, pluck at my heart and soul is the idea of having folks in my choir: "others singing my song or celebrating my song"….and being in others' choir "singing another's song or celebrating another's song." And it makes me smile that the word "resonate" means to be filled with a deep, full, reverberating sound. Isn't that what "trusted others" do with their presence in our lives? Don't they often bring depth of understanding and fullness of joy and sweet reverberations of safety and love as they sing or celebrate the song of who we are?
So today I am beyond grateful for those in my choir and I'm honored to be allowed to belt out and celebrate others' songs, regardless of my inability to carry a tune.
It's my hope that we each find the time to sing the beauty of another's song back to them today and that we tune our ears to hear the sound of the song being sung in our own heart and by others.  And for those reading this whose choir seems silent, or sparse or completely disbanded, may you know you are not alone today and may you hold yourself and this sense of loneliness with compassion, as you move toward cultivating your choir….perhaps it begins with gently singing the beauty of your own song to yourself today.  Perhaps it begins with raising your sweet voice in the celebration of another.
Let's end on a "quote note"…(cheeky, I know)
A friend is someone who knows the song in your heart, and can sing it back to you when you have forgotten the words. ~author unknown
Today, may you breathe more deeply, smile more often and feel more at home in your own beautiful life….